Thursday, September 04, 2014
Ross Small Business Spotlight: Dowling Landscape Supplies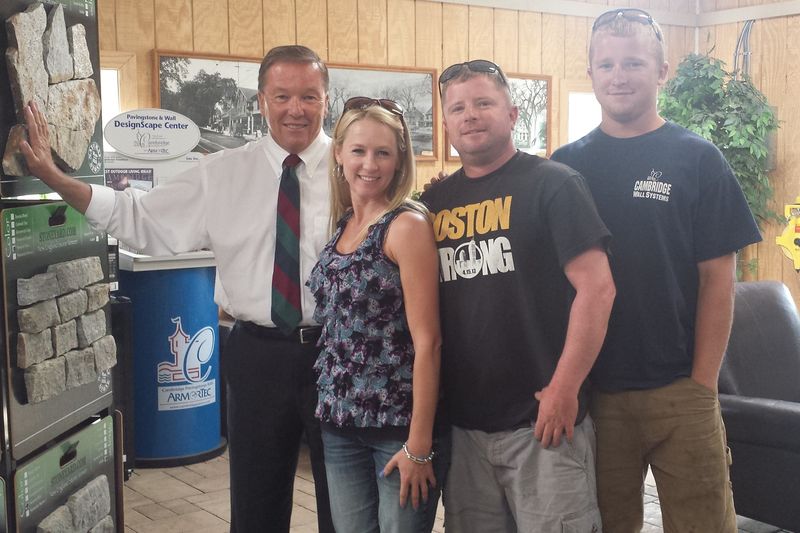 Over the next few weeks, Senator Richard Ross will highlight small businesses in his district. The first on Ross' list is Wrentham's Dowling Landscape Supplies.
Dowling Landscape Supplies (DLS) is a family run business consisting of siblings Scott, Patrick and Stephanie Dowling. They have been in business for five years, providing quality landscape supplies, offering homeowners and contractors a large selection of stone, mulch, loam, as well as an extensive selection of tools and products. Their customers also find it beneficial that they offer a recycling center for a "one-stop-shop" kind of feel.
"I have had the privilege of knowing the Dowlings as they were growing up; I admire their business model and how they have succeeded at running such a high quality company," said Ross. "As a small business owner myself, I commend their entrepreneurial spirit at such a young age. It will take innovative and hardworking small business owners, like the Dowlings, to get our economy back on track."
For more information on DLS, visit dowlinglandscapesupply.com
If you would like your business to be a part of the Small Business Spotlight or would like to nominate a small business, email Senator Ross at richard.ross@masenate.gov.